9 High Paying Jobs For Introverts Like Me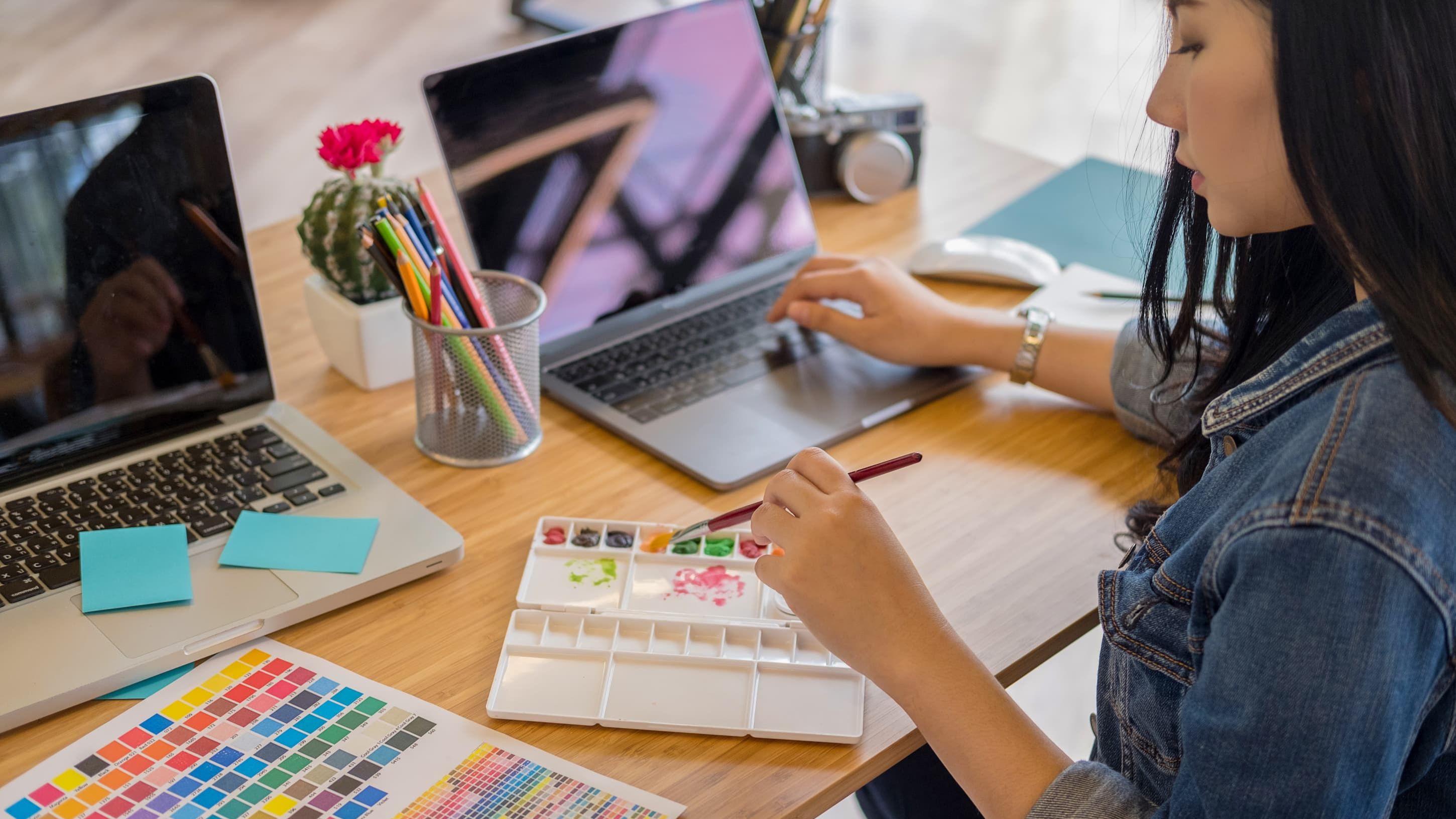 You'll be happy to hear that introverts have just as many career choices as extroverts. There are plenty of jobs that have a small amount of meetings, no interactions with customers, and that consist of just you, your favorite playlist, and the work at hand.
How I Chose These Jobs
How does one determine if a career is right for introverts?
This is my criteria for a good job for introverts:
Not a customer-facing role
Have a low amount of meetings
Must be gainful employment (you make at least 50k and there's room for growth)
Knowledge Manager
This first one is what I do in my job. As a knowledge manager, most of the job is writing and managing documentation of some sort. These can be user manuals, internal procedure documentation, or external knowledge base articles. It can also include being an administrator for the software that houses the knowledge, like Confluence or Zendesk.
You'll spend most of your time creating or updating documentation or the systems for managing documentation. You'll also be in charge of understanding what knowledge users need and how to improve over the long term.
You might have to have small meetings in order to extract knowledge from someone else. The knowledge manager isn't expected to know everything. It's their job to find out who knows and extract that knowledge.
The title of this role varies based on the company. It can be anything from Knowledge Manager, Knowledge Specialist, Content Manager, Documentation Specialist, to Technical Writer. All these positions are slightly different, but use very similar skills.
If you have no experience in corporate, I recommend getting an entry-level job at a company like customer support. The only certification I know of is Knowledge Centered Service, but it's also important to learn softwares like Confluence or Zendesk Guide.
Instructional Designer
As an instructional designer you'll create learning resources for customers. This can be everything from scripting video courses, written content, diagrams, or any other educational content.
This includes researching what the customer needs to know, what is the best way to teach the material, creating the educational content, administering the training platform, and tracking their results.
This is a great field to transition if you're trying to leave a career in teaching. You can also leverage experience creating content or if you've developed any training material of any sort to help you land a job in instructional design.
While you can't do it overnight, if you do your research, upskill to ensure you have what employers are looking for, and properly position your resume and LinkedIn, you can break into instructional design.
Data Analyst
As a data analyst, you would ultimately be answering business questions that would create significant changes in the business.
For example, what states are most of our customers from? How many of our support tickets are related to that recent bug? If we stop supporting our old products, how many our customers would be affected?
These are just a few examples of questions you'd help fellow employees answer.
Data analysts figure out how to acquire data, clean it, analyze, and present it in a way that tells a story (think charts and graphs).
You can break into entry-level data analytics by taking a course like the Google Data Analytics Certification.
Virtual/Administrative/Executive Assistant
If you've worked in any administrative role, chances are you're qualified to become an executive assistant.
All it'd take would be some proper resume positioning and LinkedIn optimization, and you could apply your way into an executive assistant or virtual assistant job in a short amount of time.
What you might do as an executive assistant can vary wildly, but in general it comprises of administrative duties like answering emails, data entry, research, and appointment setting. It can also include some social media management and project management.
For some great paying executive assistant roles, check out basehq.com which even offers training to become an Executive Assistant, and allows you to work either part-time or full-time.
Social Media Specialist
There are tons of roles when it comes to digital marketing—SEO specialist, copywriter, community manager, paid ad specialists, the list goes on.
Social Media Specialist is a great entry level role that gets you acquainted with all parts of marketing. As you work your way up, you can later decide what part of marketing you want to focus on.
One of most comprehensive courses on digital marketing is the Google Digital Marketing & E-commerce Professional Certificate which will teach you everything you need to land an entry-level job in marketing.
It will also review the main roles in marketing which will help you decide which role best for you. You can sign up for a free trial here, and test out the course during the trial period to see if it's for you.
IT Support
Companies will always need IT personnel to ensure a company has everything it related to hardware, software, networks, and cybersecurity. The IT department also troubleshoots technology issues and makes sure new employees have everything they need.
In IT, you'll find entry-level roles like IT Support Specialist or Helpdesk Support that only require certificates.
For breaking into IT, consider getting a relevant certification. The gold standard of IT is the CompTIA A+, which you can get by studying for an passing the exam.
If you want more support there are programs like Merit America that will help you acquire the knowledge and skills you'll need.
Operations
Operations are part of every department in a company—HR, Marketing, Customer Support, Finance. These departments all need individuals doing the "back office" work to keep the department running.
Operations vary widley, so I recommend searching "operations" on LinkedIn, then using the filters to narrow down the industry and experience level.
Some keywords to search are operations specialist, business analyst, sales operations, and HR operations, or HR Analyst.
There are also many jobs to avoid that are within operations. Some are project manager or program manager since these involve lots of meetings.
If you'd like to see more jobs in operations, this article is a great summary.
UX Designer
UX Designers have grown in popularity over the past few years and for good reason. Companies need to make sure their product provides a good user experience which is what a UX Designer focuses on.
UX Design allows you to be creative, pays well, and as long as you're at the right company, tends to be low-stress.
UX designers work on digital products within a company with the goal of improving the customer's experience. This can be anything from a website, software application, or phone app.
One great program for breaking into UX design is the Google UX Design Professional Certificate. It's a comprehensive course that has you learn the fundamentals and gets you job ready.
Similar roles are Product Designer, User Researcher, and UX Writer.
RPA Developer
Robotic Process Automation (RPA) is a fairly new field which means the qualifications will look different at different companies.
Simply put, an RPA developer automates repetitive tasks using RPA software like UI Path. RPA software generally doesn't require you to dive deep into the code in order to automate it. It simply replicates human actions like mouse clicks and keyboard strokes.
To learn more check out UiPath which has some great resources for becoming an RPA developer.
Things To Keep In Mind
The same job at one company can be completely different at another company.
A data analyst in Company A might have tons of meetings while a data analyst at Company B will have very little. Or the meetings come in waves where there are weeks in which your inner introvert feels at peace and other weeks where it's wondering why the hell you are in yet another zoom call.
It all depends on the projects, work, and people at the company which can vary widely.
The takeaway message is that these "introvert careers" that I list are generally the best for introverts.
So if you land one at a company and find it's not introverted enough, it could just be the company and not the job.
Also keep in mind that all jobs have meetings. But the ones in this list tend to have the least.
Next Steps
If one of these jobs interests you, I recommend searching it on LinkedIn and reading up on the job descriptions. These will clue you into what experience and skills you'll need.
I also recommend researching the career on YouTube which is a great way to get an idea of what it consists of.
Join The Weekly Newsletter
Every Monday you'll get actionable advice on how to upgrade your career.
Your information is safe. Unsubscribe at anytime.