17 Best Remote Job Websites [2023 Updated List]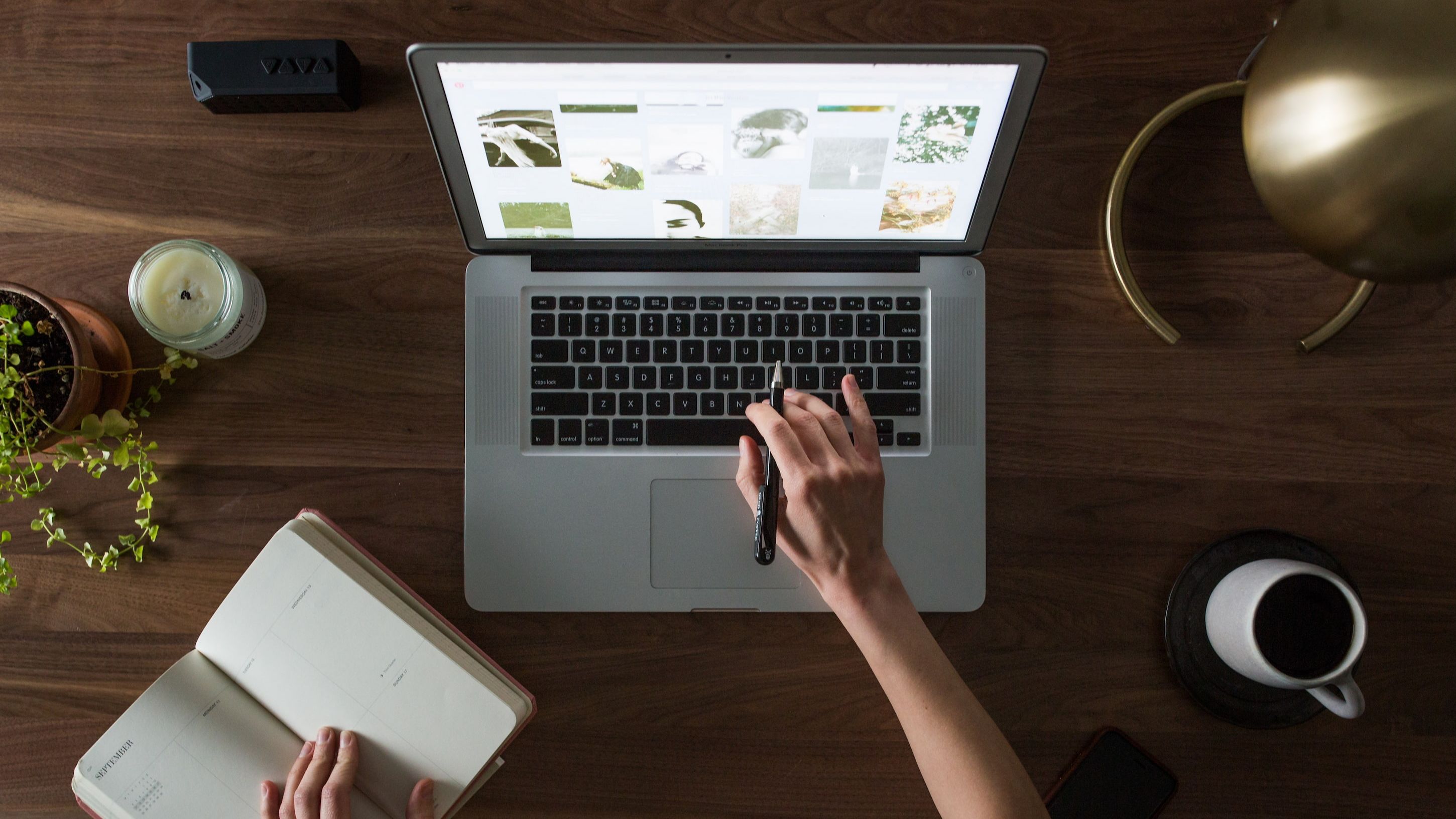 Some links in this post may be affiliate links. This means if you click on the link and make a purchase, I may receive a small commission at no cost to you. But rest assured that all opinions remain my own. You can read my full affiliate disclaimer here.
Remote jobs are all the craze right now and people are constantly wondering how to find the best remote job sites. Rest assured that there is no shortage of remote jobs. Companies are hiring left and right, and you're one application away from never having to drive to work again.
Below is a list of my personal favorite job sites. Let's dig in.
How I Chose This List
Lots of articles will list several remote job websites, but I wanted to make sure the ones in my article are legit. So I had a few requirements for each:
You should be able to either filter by remote jobs, or all they list are remote jobs. There's no point in going to a website if they make finding remote jobs difficult.
There needs to be a lot. Several jobs posted each day. Some remote job websites only post a few jobs a week. If there are thousands of people visiting these sites, that's a lot of applicants fighting over the same opening.
Make it easy to apply. It can take anywhere from 50 to 100 applications before you land your job. So we don't want applying to be difficult.
Some websites make it difficult to filter, view, and apply to remote jobs. You won't have to worry about that here. I've picked out sites that are easy to use and provide an overall great experience.
My Advice
Don't get overwhelmed. Choose one to three of these websites and stick to them.
Also, it doesn't matter how much you apply if your resume and LinkedIn aren't optimized for the role you want. Check out my content about how to improve your resume and LinkedIn.
Otta has become my favorite remote job board over the past couple years. They list only legitimate remote jobs I've found some of the coolest startup companies on their website. Not to mention companies tend to provide great benefits.
Otta takes your preferences and suggests jobs that are a good fit. This will save you a lot of time having to sift through positions. They also recently came out with a mobile app making it easy to apply while your on the go.
Jobs2Careers has literally millions of job openings from various industries and locations across the United States. What's great about the site is that they have built in filters for things like "work from home" and "no experience". The site also has great quality control to ensure there aren't any "ghost jobs".
LinkedIn is a fundamental part of your job search. This is because over 90% of recruiters are on LinkedIn looking for job candidates. The site also makes it really easy to filter by remote jobs and even has an "Easy Apply" feature which allows you to apply with the click of a button.
Obviously you'll need a LinkedIn profile to apply, but you should have this anywhere if you're serious about landing a job soon.
Remoteleaf.com is run by an independent programmer who has built an amazing product. All the roles listed are curated by hand so the jobs are high quality. Remoteleaf does cost a small subscription fee, but in my opinion it's completely worth it since it's an investment toward getting your next remote job. That being said, you can start with a free trial.
Dynamite jobs is a Dynamite Jobsgreat site because you have advanced filtering that other sites don't. For example, you can filter by team size. Then of course you have all the other standard filters like experience level, location, and job field. You can also make a profile on the website so that employers can reach out to you. This will lower the burden of having to constantly apply to job.
Soon to be called Wellfound.com, Angel.co started out as the go-to website to find and invest in early stage start-ups. It's since become a great resource to find jobs at new and growing start-up companies.
Arguably one of the most popular remote job websites, Remoteok.com has been around since the beginning. It was started by Pieter Levels and is constantly being updated and improved. What great is that you can filter jobs by nearly every aspect—job title, salary, location, whether or not they provide a 401k match. This website is great if you're someone with professional experience looking for something specific.
Remote.io provides a long list of jobs from all over the world, so it's particularly useful if you're not in the U.S. You can also sign up for daily email updates that'll put your job search on auto pilot.
Workingnomads.co has thousands of jobs, perfectly sorted into easy to navigate categories. You can also set up job alerts for a specific category to your email, and you can determine whether you want those daily or weekly.
Flexjobs is the behemoth job site that will provide you no shortage of remote job opportunities. In addition to full-time, you can find part-time and contract work. Another huge plus is that the Flexjob team vets every job on it's site, so you can be assured you won't get scammed. Flexjobs does require a subscription fee, so I recommend trying FlexJobs only after the free sites in this article.
Started by the same CEO as Flexjobs, Remote.co gives you the most recent job postings from every field and industry you can imagine. Remote.co also supports and facilitates companies wanting to go remote, so this site is doing its part to bring us to a remote world.
Pangian offers more than just job postings. It offers a remote community that you can learn from. The founder, Mag, has a mission of empowering every person to pursue their talents and be unrestricted by their geographical location. To date, it has posted over 16,000 jobs.
Started by a woman who was frustrated by the lack of legitimate remote jobs, you can find everything from education, consulting, proofreading, to graphic design jobs. Virtual Vocations does require you to create an account, but they have a free version that you can use.
Workew posts jobs from all around the world and even has a section for crypto jobs. You can find everything from project management, operations, writing and editing, and marketing.
Outsourcely partners with companies to bring you amazing remote opportunities. They have everything from administrative support to sales and marketing. You can even set up a profile and let companies reach out to you.
No Desk provides thousands of jobs from emerging companies that are at the forefront of employee welfare and wellness. The easy to use website allows you to filter by category or even what part of the world you want to work from. To make it even easier, you can sign up for a newsletter to get remote jobs straight to your inbox.
Himalayas.app is a great-looking job board. It makes it really easy to browse if you don't have something specific you're looking for and they even have a discord community for the users of their app. The site doesn't work with third-party recruiters, so when you see a listing you can quickly click through the site to get to the company's application process.
Glassdoor is more than just a place where you can find remote jobs. You can also search a company on Glassdoor to find reviews, average salaries, and even get insight into what questions you might get asked during an interview.
Keep in mind that smaller businesses might not show up on Glassdoor, but anytime you have an interview, not researching the company on Glassdoor is a big mistake.
Although Upwork.com is primarily a freelancing website, there are lots of great long-term remote jobs you can find here. Particularly if you're looking for something entry-level or flexible, you can find tons of admin, virtual assistant, customer support, and data entry roles here.
Join The Weekly Newsletter
Every Monday you'll get actionable advice on how to upgrade your career.
Your information is safe. Unsubscribe at anytime.