The Best Remote Job You Can Get With Zero Experience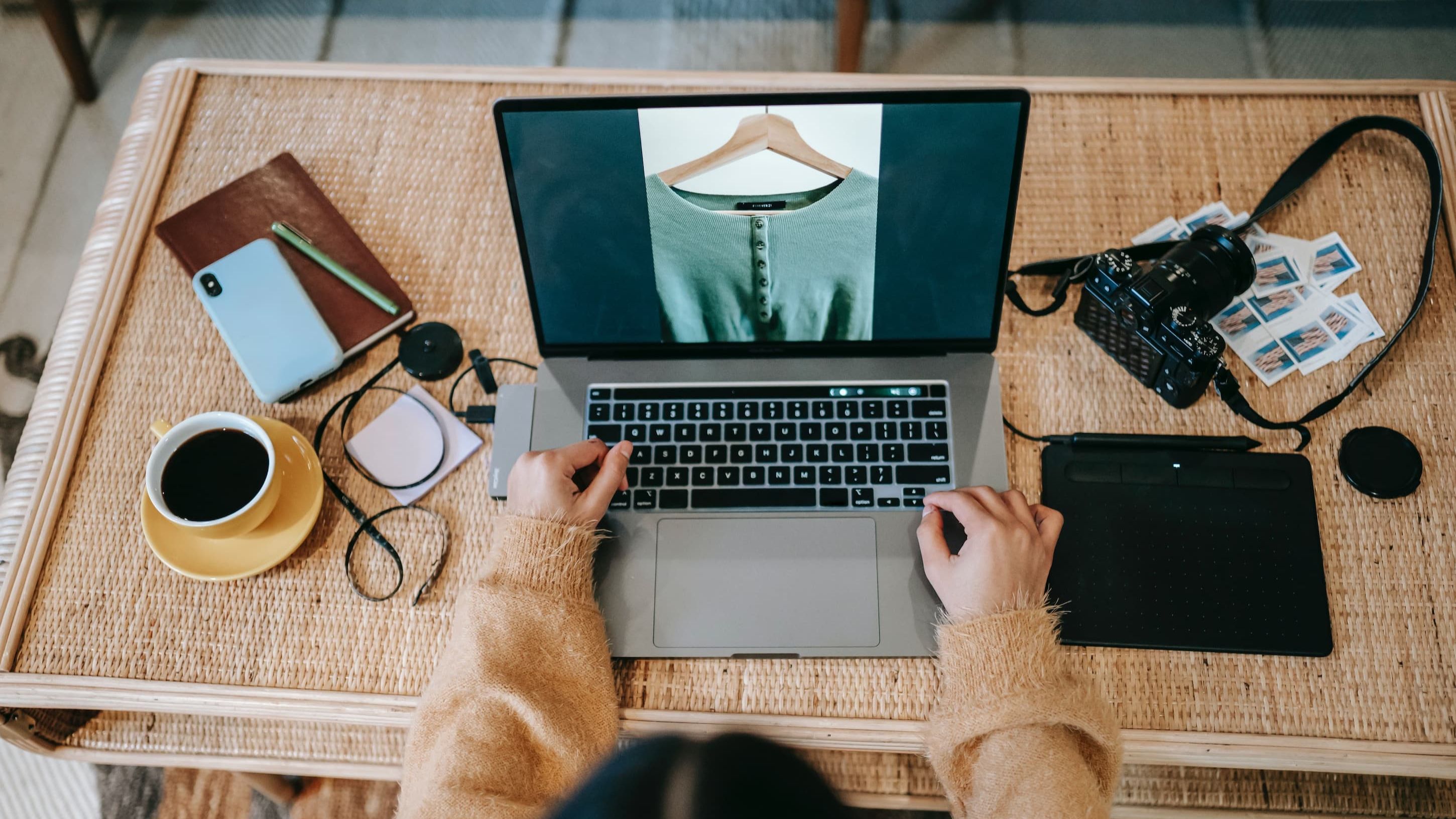 Some links in this post may be affiliate links. This means if you click on the link and make a purchase, I may receive a small commission at no cost to you. But rest assured that all opinions remain my own. You can read my full affiliate disclaimer here.
Many articles that list the best remote jobs lead people astray. This is because they recommend jobs like programmer, graphic designer, transcriber, data entry, and social media manager. While some of these are great jobs, they can take almost a year just to become qualified for. And the others don't really pay well or help develop your career.
My assumption is that you want a remote job within the next three to six months (or asap), that pays well enough to live modestly and save some income, and also provides career mobility so you don't feel stuck or like you're not developing. That's what I want to help you with.
If you are looking for a prestigious job or something that pays $100k to start, then you may not find this article as helpful.
So what exactly is going to provide all these things?
I got my start in customer support. I know many people avoid customer support due to stories about the stress, low pay, or the "dead-end" nature of it. I will address all these as well as how you can get customer support positions that pay well, are low stress, and help you develop your career.
First, a few reason why I lean towards customer support.
Why Customer Support is The Best Remote Job
Low Barrier to Entry
Most customer support positions don't require a degree or years of experience. This allows you to start applying right away. It also allows individuals without a college degree to get a legitimate job.
Even if you see something that says "Required 2 years of customer-facing role", if you want the position you should apply. When you assess your past work experience you'll find that what you did does count as relevant experience. It just takes some work on the resume to showcases this.
Career Mobility
Two people I started my remote customer support job with were promoted within a year—one became a data analyst and the other a project manager. Another person went from customer support to the marketing team. I was promoted into quality assurance which involves reviewing our customer interactions to make sure our service was up to standard.
This type of career mobility occurs mostly at new companies that are growing. When they need to hire people they'll often look at the customer service department since it's easy to replace someone they promote from there and since people in customer support tend to be the jack-of-all-trade type. And why not promote from within since the person already knows the ins and outs of the company?
Doing something like teaching English online or data entry wouldn't offer this career mobility and potential growth.
Good Pay
The first customer support job I got which was in person paid $16.50 per hour. My first remote customer support job paid $20. I'll admit that $20 an hour is rare and that I got lucky in that case, but these jobs are out there.
Customer service is an important part of a company, so most companies pay a living wage for these positions. This isn't the type of job companies want to pay minimum wage for because they need quality workers who won't quit in two months. The way they do this is by offering competitive pay.
Health Insurance
When I got my first remote customer support position, the company didn't have health insurance until a year later. This was okay with me and expected since it was a new company. But if health insurance is a requirement, you won't have trouble finding a company that offers it.
Where to Look for These Types of Jobs
So how do you find these types of customer support jobs?
There are a lot of websites out there like Indeed or We Work Remotely, but these have so much traffic that I think there is too much competition (that being said, my mom recently got a remote job through Indeed, so there are no hard and fast rules here).
I've tried to provide a list of lesser known sites that I've vetted and seem to have good jobs. But remember that even though these sites have good jobs, they might something also have not so great jobs as well—all types of jobs are on all types of sites. This doesn't mean the site is bad, just the job itself is. Know this going in so you won't be discouraged.
Otta.com - This is where I got my first remote job. You make an account and set up your profile and job preferences, and Planted will recommend you positions. They don't have a ton of job listings, but the ones they do recommend are high quality positions and you have a higher chance of getting an interview.
Remoteleaf.com - The jobs on this site are hand-picked so nearly all of them are legitimate positions. It is a paid service but you can sign up for a 7-day trial and start getting a good list of jobs to apply for. If you do decide to pay, it's only $10 a month which is worth it when the upside is getting a job. You'll just need to check a box that says you only want to be notified of customer support positions since a lot of the jobs are developer positions.
AngelList: This is where startups hang out and post jobs or find investors. A great place to apply for new companies as well. This site probably has a high amount of traffic, but I've used it and gotten responses from companies.
Company websites: I'm surprised more people don't think of doing this. If you hear about any company, you can simply go to the website and see if they're hiring. Think of companies you like, new start-up, services, and products you're interested in. Nearly all companies have a "Career" page. If they don't, you can just email them and charm their (metaphorical) pants off.
How to Identify the Good Customer Support Jobs
Not all customer support jobs are created equal. I've had really bad and really good ones and they're completely different jobs. So how can you tell if you're looking at good remote job? The ones that have good pay, low stress, and high mobility?
Here are some questions to ask when looking at a position.
How big is the company and are they growing?
In my experience, smaller companies that have less than ~100 employees tend to be better workplaces. You have more responsibility, ability to grow, and there's generally less bureaucratic oversight and more trust put into the individuals.
When companies get big that's when there's too much oversight, rules, and things that just rob the individual of a sense of autonomy.
If you have a customer service job at a small company with a great culture, you may find yourself with more autonomy than someone working in middle management at a large corporation.
If the company is growing (and if they're hiring they're growing) this is a good thing because there will be more opportunity for you to take on more responsibility, try things you're interested in, and get promoted.
Generally speaking, you want to be in a company that is less than about a hundred people and on a team that is less than fifteen people. My first customer service job was at a company with around two hundred fifty people, and there were about seventy people on the customer support team. We were only allowed to refund the customer a very small amount, take our breaks at specific times, and rarely had any say in our schedule.
What type of product are they selling and what are their company policies?
If you are applying to a company that provides an electronic product for small business owners, and it has a lot of bugs, then you might have some angry customers calling in.
But if the company sells a simple household product that has an easy one year return policy, it's likely this will be a low stress position. This is because anytime you get customers upset with the product you can simply process a return.
Also, if the customer of the company is another company (what they call B2B or business-to-business), then these customers tend to not be the angry ones that cause all the stress we hear about in customer support. This is because B2B customer tend to be more educated about the product they're purchasing and know what to expect.
D2C, or direct-to-consumer companies deal with the everyday consumer (think Apple, Forever21, Comcast). With this type of company the chances are higher that you'll have angry customers. These are everyday people who expect their purchase to be perfect or tend to just be "interesting" personalities.
My first remote job was a D2C bedding company, so we had our fair share of angry customers. But anytime a customer didn't like the product, we had the jurisdiction to process a return or give them a discount. This made it much less stressful since we had tools to "destress" the customer.
What communication channels does the company offer?
Check the website of the company you're applying at. If they offer a phone number to call and it looks like that's their main line of communication, but you are 100% certain you can't take phone calls, then you know you don't need to apply. In your case you'll want to find companies that don't really offer phone support and mainly do email or chat.
If you find yourself interviewing for a job that does have phone support, you can explain how your strength is writing and the position you'd be most successful in is where you are engaging in written communication with the customer. Managers always want to put employees in the position where they'll be most successful, so explaining that you do best with written communication is better than saying you hate the idea of being on the phone.
Keep in mind there are cases where this wouldn't work. For example, maybe the company has enough people working chats and emails and really just needs more people on the phone. Feel out the situation and make your best judgement.
So look at the company, their product, their customers, and their policies and assess if it would be a high or low stress environment. After doing this you'll basically just want to go with your gut—no need to crunch a bunch of number or ask the company for their sales records from the last fiscal quarter.
Remember This
I'm not saying you have to do customer support for the rest of your life.
Customer support is a transitional phase. You know this and your boss will know this. A transitional phase doesn't mean it's not a learning and growth phase. I learned a lot in customer support positions and was able to build my resume. My first remote customer support job also instilled confidence in me that I could have a legitimate job, be productive, and provide value to a company.
I want to reiterate that there are no hard and fast rules here. These are guidelines that have generally worked for me and that I believe will help many people who are in the situation I once was in.
Join The Weekly Newsletter
Every Monday you'll get actionable advice on how to upgrade your career.
Your information is safe. Unsubscribe at anytime.