How To Start Freelancing With No Experience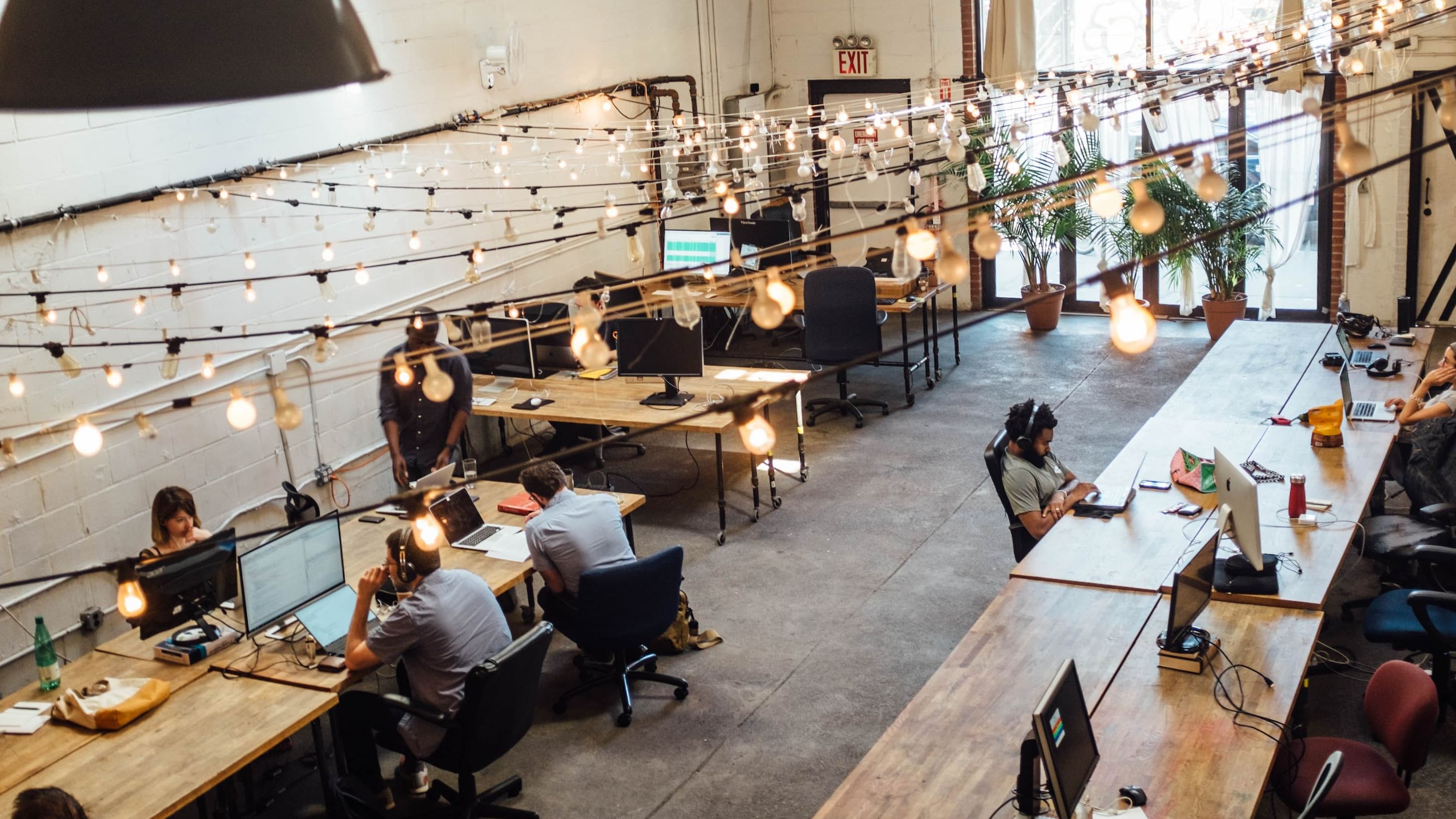 Many people are interested in freelancing not only for the freedom it can provide, but also for the simple fact that it's the future of work. More and more companies are hiring freelancers to save time and costs that come with hiring full-time employees.
The purpose of this guide is to get you your first freelance client. I'm going to show you how to decide on what service to offer, how to learn it, and how to get your first gig.
Choose What Service You Want to Offer
The purpose of the first step is to help you choose a service to offer without spending too much time deciding. If you already know what skill or service you want to sell, you can skip this step.‍
This is the most basic but important step of a freelance journey. And it stops many people from even getting started. The fear of committing yourself to one skill when there are so many interesting (and potentially more lucrative) services to offer can be daunting.
I'll make it simple for you.
First, don't let money be your north star. Too many of us let money decide our day job. But when it comes to freelancing, you can turn your hobby into a source of income. That's the BEST part about the journey. Choose what you like, what you find compelling, and what aligns with your nature. Turn your interests and strengths into an income stream.
Also, the key to making this decision easier is to think of it as an experiment. You're experimenting with being a web designer, social media manager, writer, ect. As Ralph Waldo Emerson said "All life is an experiment. The more experiments you make the better."
Give your experiment an endpoint where you'll reassess. For example, "After working on my first two assignments, I'll step back and assess what I liked, didn't like, what I can improve on, and whether I should continue in this area or try another."
Also remember that you can always offer multiple services simultaneously as long as they're related. So if you're torn between copywriting and article writing, just start with one and you can add the other later on. Or if you choose social media management, you can do everything from copywriting to graphic design.
You can freelance any skill or service, but I have listed some common ones below. Within each of these, there are specializations that might be even more aligned with your skills and interests. For example, you can specialize in graphic design for B2B tech companies, or copywriting for brands in the health and wellness space.
Article Writing ✍🏻
Copywriting 📰
Social Media Management 🧑🏽‍💻
Graphic Design 🎨
Content Creation 👩‍🎨
Branding/Brand Strategy 📣
Video Editing 🎥
SEO Optimization 📈
Web Design 🖥
Web Development 🤖
Learn The Basics of The Skill
The purpose of this step is to learn the basics of the service you're going to provide and gain confidence in your ability. If you already feel like you can perform the skill well, you can skip this step.
Beware! Do not take a 6-month long bootcamp as your initial way to learn. Also, do not get sucked into a three-month black hole of articles and YouTube videos. It doesn't take long to learn a skill before you can start getting paid for it.‍
I recommend doing a short course on Skillshare OR finding a comprehensive article with everything you need to know about your selected skill.
As an example, I Googled "how to become a copywriter" and found this article that would be all you need to learn before taking on your first client.
Once you finish your chosen educational resource, move onto the next step!
Make Two Samples of Your Work
The purpose of this step is to showcase your skills to your clients.
All you need to get started are two samples of your work. If you're getting into writing, it could be a couple articles on a subject you're interested in. For social media management, you can create a TikTok or Pinterest profile about a subject you're passionate about and post every day for a couple weeks.
You might be thinking, "But if this isn't work that I got paid for, then I can't include it in my portfolio!"
You're wrong ☝️
In the beginning, your work samples do not need to be paid work.. After all, you don't have any experience to get paid for yet. So you must first create your own samples.
Programmers do this all the time—they create something on the side as a passion project but use it in their actual portfolio and even list it on their LinkedIn.
Choose two pieces of work you'd be excited to create, and get started.
Sign Up for Freelancing Sites and Create Your Portfolio
The purpose of this step is to get on a marketplace to find your potential clients.
Sign up for sites like Contra.com and Upwork.com and set up your profile.
Setting up one's profile can be yet another hurdle at the beginning of your freelancing journey. I recommend that you find profiles of individuals who are offering similar services and use them as inspiration. This will be the best way for you to quickly get started.
Your profile will allow you to upload the samples you created in the previous step. This will serve as your portfolio.
Apply to Gigs
The purpose of this step is to get your first gig and experience what it's like to freelance.
Start applying to gigs! On Contra.com, clients will reach out to you based on your portfolio and services you offer. In the long-term, I recommend using Contra since their mission is to help independents work how they want and they don't take any commission fee—so what you make is 100% yours.
Upwork is great for getting started since you can search gigs by entry-level and apply to them. Use Upwork.com to build up your portfolio, and use Contra.com to establish yourself as an independent where you'll get to work on projects that excite you.
When applying to gigs on Upwork, your proposal is everything. Here's a sample that you can use, just tailor it to the specific gig you're applying to.
Hello,
I'm Michael, an SEO writer from Portland, OR. Your post caught my attention because of the need for articles related to the health, fitness, and nutrition industry. This is my passion and area of focus when it comes to writing. In fact, I have my B.S. degree in Kinesiology and Wellness.
I would love to help you on your project as this is an area I enjoy writing about. If hired I would start with collecting some info from you—who your target demographic is, their pain points, what they stand to gain, etc. If you like my work I would love to take on future projects as well.
As an example of my work, I've attached an article about morning routines that help with fat loss. Looking forward to hearing from you, hope you have a good Friday!
Thanks,
Michael
Reassess
After taking on your first client, you'll have learned a lot about what you like and don't like. Maybe you do want to do social media marketing, but you prefer specializing in a specific social media platform. Maybe you are undercharging for the amount of work you put in. Maybe you like the service you're providing but want higher quality clients.
Whatever it may be, understand that it's all part of the journey. Freelancing can be an avenue to doing work that allows you to live the life you want. But this takes trial and error as well as time. It usually takes months before you really get into the flow of things and before you can start charging rates that provide a solid income.
Make sure to have a long-term view and remember what life can be like in two to three years if you kept at it.
Join The Weekly Newsletter
Every Monday you'll get actionable advice on how to upgrade your career.
Your information is safe. Unsubscribe at anytime.